New Mix.
A further part of my "composed" series, this time with music by René Pawlowitz – also known as Shed, Evil Fred, STP, The Traveller, Wax or Head High…
However, I only used releases under his alias "Shed", actually even tracks from his 5 albums from 2008 to 2019, plus a few exceptions from singles of the last years.
For me, René is one of the (rare) artists who consistently deliver a high level (as far as my taste is considered) in the genre "Techno", and this over many years. This is something very special for me, at least in the techno/house genre.
So, it was time to send a little thank you to Berlin.
By the way, the photo depicts the Oder River, photographed by Katharina – from the Frankfurt Oder/Słubice bridge, sometime in the early 00s.
This Mix was made @room1, cologne. 2x SL 1200 MK2 + Ecler Nuo3. CDJ's go home!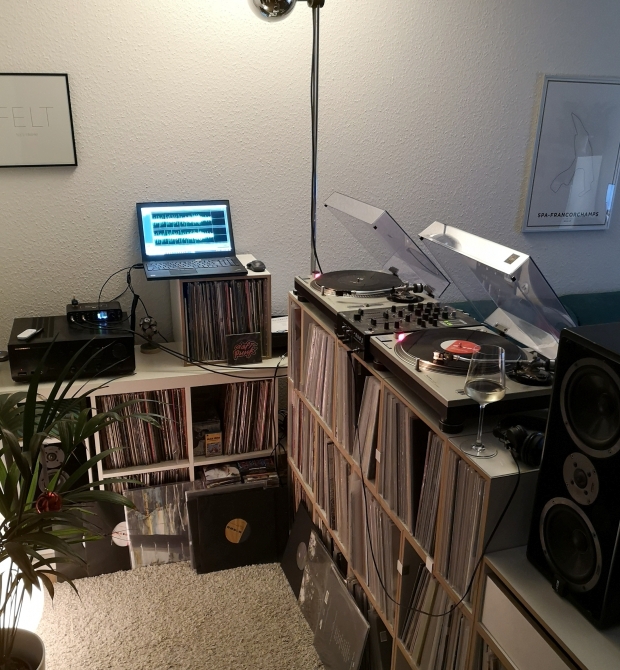 Tracklist.
001 The Praetorian
002 Der Wolf kehrt zurück
003 The Lower Upside Down
004 Day After
005 Black Heard
006 Stp2
007 Menschen und Mauern
008 Estrange
009 Outgoing Society
010 Xtra
011 Flat Axe
012 Vertigo – Shed Rmx
013 Final Experiment
014 Ithaw
015 Sterbende Alleen
016 Taken Effect
017 Intro – Shedding the Past
018 Drop
019 The Traveller
020 Phototype
021 Das Bruch
022 Razor Control
023 Waved Mind
024 44a
025 Fluid77
Leave a Reply
Archiv
Kalender
Dezember 2023
M
D
M
D
F
S
S
1
2
3
4
5
6
7
8
9
10
11
12
13
14
15
16
17
18
19
20
21
22
23
24
25
26
27
28
29
30
31